Description
This program allows participants to incorporate and develop the principles of modern agility in human talent management, describe and develop the new practices that make human talent management in agile frameworks and how it must first generate transformations in order to then be a partner of the business, Describe and train in agile at scale tools in order to generate new ways of managing talent in new business scenarios. Redesign with people at the center the processes of employment, training, development and compensation in the framework of agile businesses.
Addressed to
Human Resources leaders, talent management.
Consultants and specialists in talent management.
Leaders in business transformation.
Modalities
Face-to-face

---

Virtual live through digital platforms

---

on site
Related Courses
Agile HR Certified Professional

---

Agile Business Owner Professional Certificate
It includes
15 hours of training

---

Trained instructors

---

Participant manual in digital format

---

Certification Exam

---

Proof of participation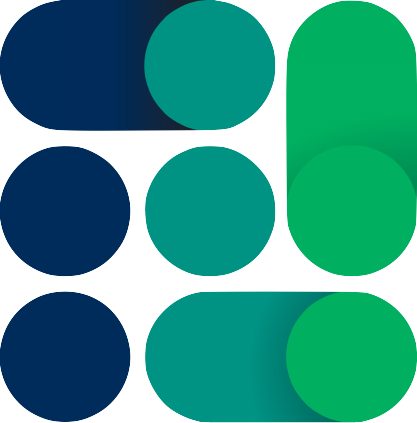 ---
Temary
---
Lesson 1: Agility as a Mindset
Purpose

---

Relationship Between Agile and Waterfall

---

Thought Differences

---

What is Agility?

---

Thought Differences

---

Organizations that have Adopted Agile 3 Key Features

---

Value / Effort

---

Challenges for the Implementation of Agile HR

---

Scrum for HR
Lesson 2: The Agile Culture in HR
Purpose

---

How do you get paid?

---

Cultures

---

Evolution of Organizational Paradigms

---

Red – Impulsive

---

Amber – Conformist

---

Orange – Achievement

---

Green – Pluralistic

---

teal

---

Composition of Multidisciplinary Teams

---

New Organizational Design: Matrix

---

Tribe

---

New Organizational Design: Cells
Lesson 3: Agile Planning
Waterfall Objectives

---

The Traditional Stack

---

"Agile" (Only Half)

---

Agile Full Stack

---

OKR: Objectives and Key Results

---

Doer's Formula for OKRs

---

OKR Ambitious and uncomfortable?

---

OKR

---

Choose your Key Results Well

---

About OKRs

---

OKR Canvas
Lesson 4: Talent Attraction
Talent Attraction: From Where to Where

---

How do I make a team?

---

Attract = Marketing and Positioning

---

Employee Experience

---

Reason for Being

---

Talent Attraction Process Experience

---

Agile Workplaces

---

What are candidates looking for?

---

Active Continuous Pipeline

---

Agile Recruitment

---

Scrum for HR

---

Challenges for the Implementation of Agile HR

---

Scrum for Talent Acquisition

---

Kanban in All Practices and Processes of the HR Area

---

Peer to Peer Recruitment: Referrals

---

Referral Program Risks

---

Positioning of Referents

---

Star Model: Interview by Competencies

---

Technical Interview

---

Candidate Comparison

---

Hire: Only 2 Possible Results

---

On Boarding

---

Suggested Books
Lesson 5: Training and Development
Continuous Training and Development

---

Role Maturity / Role vs. Position

---

Traditional Development vs. Agile Development

---

Agile Career Model

---

Development Map

---

Development Map According to Expertise Chapters

---

Specialization Matrix

---

What talent do I need? Team Competency Matrix

---

Talent Reskilling or Upskilling

---

How do I identify talent? Learning Agility / Growth Mindset

---

Experiment

---

Agile Talent Mantra

---

Circular Model Talent
Lesson 6: Performance and Compensation
Performance Management: From Where to Where

---

Instances that Usually Mix

---

Individual Performance vs. Group Performance

---

Conversational-Centric Management

---

Continuous and 360° Feedback

---

La Retro: Team Feedback Moment

---

Liberating Structures

---

The Team Retro: Shooters

---

Recognition: Kudo Box and Kudo Walls

---

Compensation and Rewards: From Where to Where

---

Rewards: Not Everyone Wants the Same

---

Rewards and Incentives

---

Moving Motivators

---

Rewards and Incentives

---

What do we reward?

---

How much money is each worth?

---

Suggested Books

---

Closing Rules