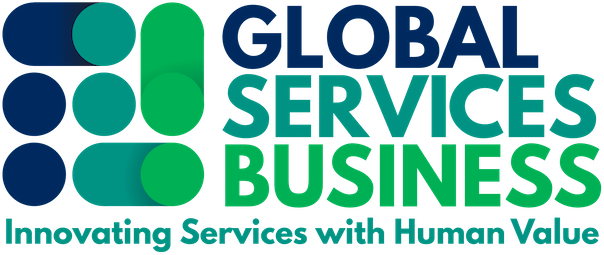 To be a global organization of services in technology and human capital, committed to the development of our clients, collaborators and business partners.
Commitment, effort, passion and transparency are the success factors of Global Services Business. To meet the established objectives, we use our potential, cleverness, knowledge and human quality, thereby achieving the satisfaction of our customers, business partners and work team.
What solutions can we offer you?
We identify the talent to fill the jobs available in your organization.
We ensure the fulfillment of objectives, optimization and automation of processes through the use of technology and statistical information for decision making.
We offer specialized services in Cyber ​​Security in real time with the best tools, alliances and technology for the protection of your information and operation.
We have a team of trained and updated specialists, which allows us to provide you with an efficient service in Technology
We directly impact the productivity and competitiveness of your human capital through the training of your employees
We offer specialized photovoltaic solar energy services that are obtained directly from solar radiation through a solar panel that in turn transforms it into electrical energy.
Alicia Moreau de Justo 1150 Piso 3 Ofic. 306 "A", Puerto Madero (C1107BGA) Buenos Aires
Rua Guaipá, 51 sala 210 Vila Leopoldina, São Paulo – SP, CEP 05089-001
43 Bainbridge Avenue, North York Ontario, Postal Code: M3H2J8
Avenida Nueva Providencia N°1881 depto/local 520, comuna de Providencia, Región Metropolitana de Santiago. CP 7500000
Calle 95 #14-45 Piso 8, Bogotá, Cundinamarca, CP 110221
Francisco Montalvo y Av. Occidental Ed. Rincón del Bosque B704 Quito Ecuador CP 170132
85 Av. Norte y 15 calle poniente #820, Colonia Escalón. El Salvador.
Avenida Reforma 12-01 Zona 10, Edificio Reforma Montufar Nivel 04 Oficina 407, CP 01010
90B, Delhi – Jaipur Expy, Udyog Vihar, Sector 18, Gurugram, Haryana 122001, India.
Baja California 245, piso 11. Colonia Hipódromo Condesa, Alcaldía Cuauhtémoc, Ciudad de México. CP 06170
Flat 3b Eclipse Apartments, 156 Vincent Street, Auckland Central, Auckland, 1010, NZ
Nicanor de Obarrio Street, F&F Tower Building, 16th floor, office A. Panama, Republic of Panama
Calle General Recavarren,  N° 111. Oficina 605. Miraflores. CP 15074.
Glorieta Cuatro Caminos 6, 6º, Madrid, España. CP 28020
848 Brickell Avenue, Suite 950, Miami, FL 33131
Avenida Italia No. 6282, Montevideo, Montevideo, Uruguay C.P. 11500.
At GSB we appreciate your trust, by making us part of your projects and allowing us to provide you with our services since 2009, giving us the opportunity to face new challenges and enhance opportunities for joint growth.