Best Companies in Latin America is the website of a unique program with worldwide presence that is part of the global program of one of the world's leading consulting firms "Best Managed Companies".
It is important to mention that the process of each country is carried out with this application and from GSB we are in charge of providing support to the different countries, which are already implemented.
And also from the Technological Solutions service we have made the complete website.
The technology used has been SQL Server and ASP.NET MVC Framework.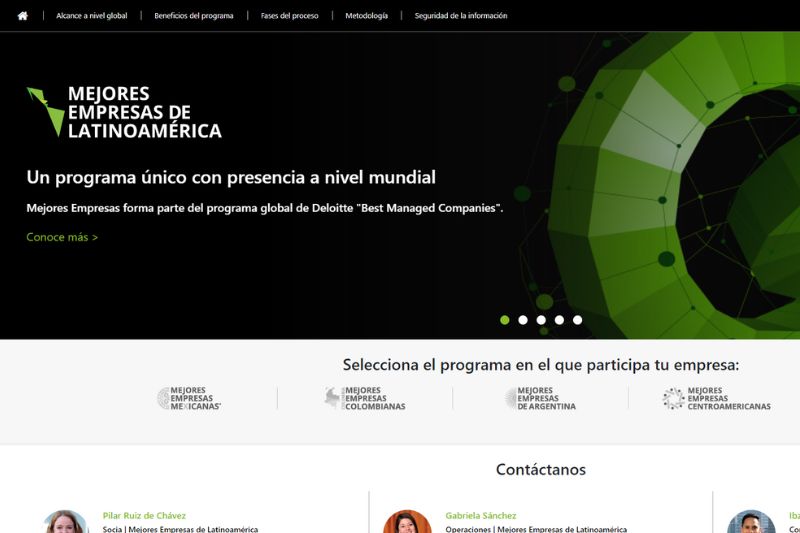 Web site that is configured and executed under ASP.NET MVC Framework technology, guaranteeing security and quality.

This project has been developed for one of the best consulting firms in the world, for privacy reasons we cannot mention it here for the moment.