The purpose of this application is to enable users to request medical appointments at hospitals, with an agreement for CH approval and processing for payroll deduction in SAP, as well as periodic compliance with medical requirements.
This project consists of providing maintenance services for the medical appointment management application.
Maintenance performed jointly on more than 40 applications for this customer. This model has been a success with one of the best consulting firms in the world, since they provide us with applications that are maintained on demand, with a specialized support team. It should be noted that this model has reduced costs by more than 40% in the last three years.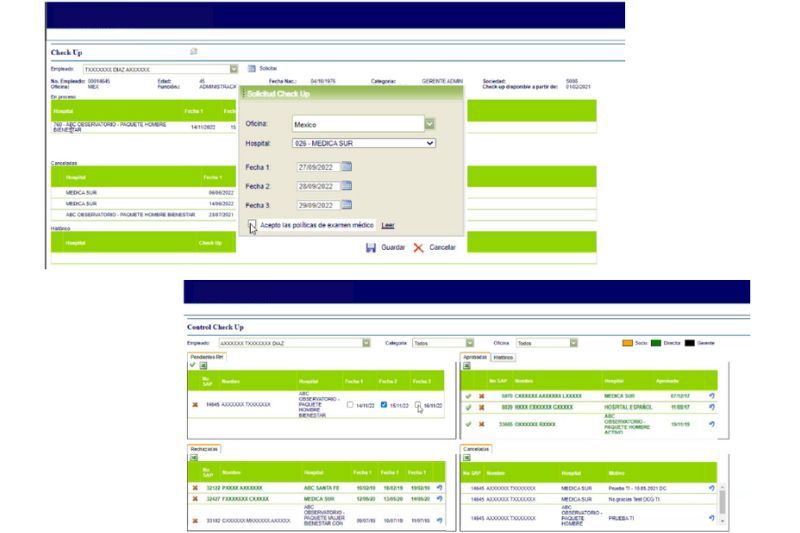 In times of pandemic, it has been essential this type of applications that we have been maintaining for this great consulting firm worldwide, with this one there are more than 40 web applications that we maintain.
And we can serve many more following the highest quality standards.

This project has been developed for one of the best consulting firms in the world, for privacy reasons we cannot mention it here for the moment.