The client Flowserve USA's objective for this project was the implementation of the Project Server platform, as well as the configuration of email notifications of invoices pending payment and the creation of customized reports. Example, cost report of materials and purchases.
Our service has consisted in the implementation and accompaniment in the operation, with the support model for more than 5 years. Support of Microsoft Project tools integrated with Microsoft SQL Server database engine.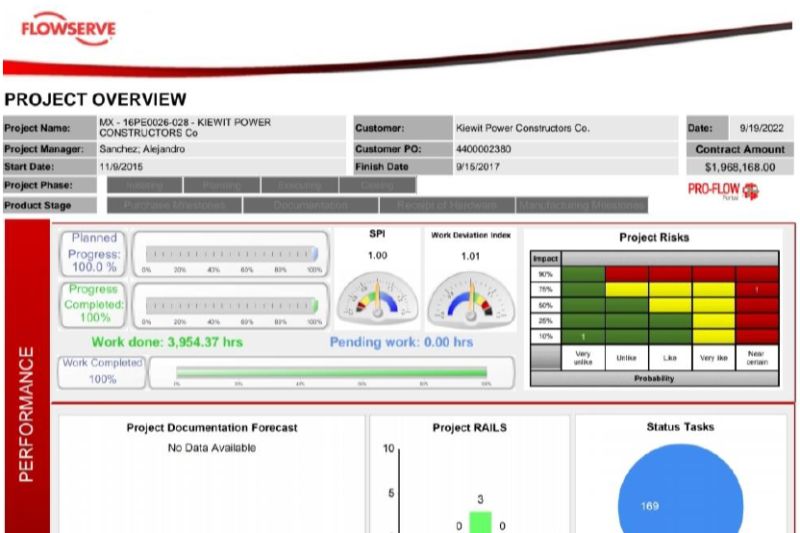 The different areas of this great company in the USA, require to be able to work with Microsoft Project from servers to access it from anywhere and now they can do it in a very agile way.

Flowserve manufactures and maintains fluid movement and control solutions for the world's most demanding and critical applications. Its history began more than 200 years ago, and today, Flowserve has more than 15,000 employees in over 300 locations worldwide, including more than 180 Quick Response Centers (QRCs) capable of providing parts and aftermarket services to customers. Flowserve offers more than 100 different pump models and a wide range of valves and seals and related products.